9/23/06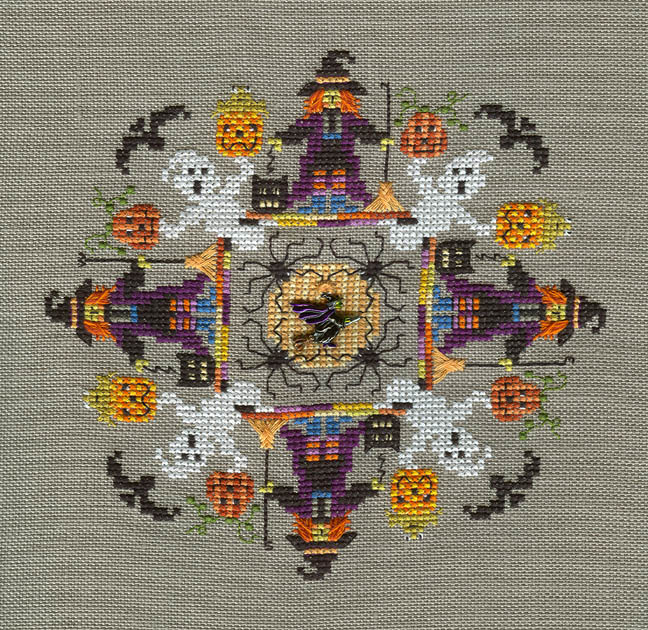 I finished Just Nan's Witch Way last night, gave it a bath, and stitched the charm on this morning. I just love this piece, though the witch's hair and broom were a tiny bit of a pain. I think this one needs to get framed and stay up year round.
I discovered last night that I have the wrong fabric for Porcelain Nosegay. I checked the Just Nan website, and apparently the chart lists the wrong thing. Argh! So I need to call Ginger's and order the right fabric. There's probably not much difference between lavendar and lilac, but I don't want to take a chance.
My
TrickORTreat
kit came yesterday! I'm so excited! But when I looked at all the materials and instructions, it's a little daunting. I'm sure I can do it, but it will be fairly involved. I'm going to keep it for a little later.
So today I think I'll work on
Flower Girls
by Just Nan. I should be able to finish it this weekend, though we have a lot of work to do around the house.