9/26/06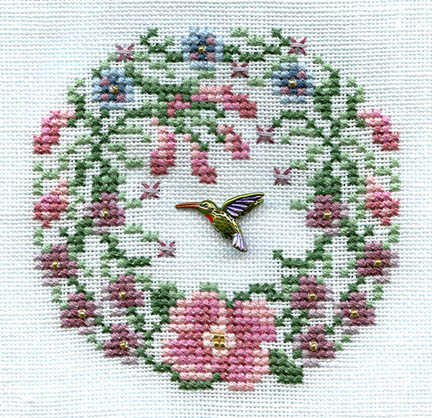 I swear, I've had more frogging with this little piece. The back isn't as neat as I'd like, but I think it turned out nice. The bead is really cute. I've been finishing up these smalls because of the 10 Project Challenge, and just to get them out of the way. It would be nice to have just 5 projects on the go at any one time, and I feel better about the bigger charts just sitting there, if that makes any sense. Charts for small pieces just seem to be taunting me to finish them.
I also worked on the gridding for my Just Nan round robin. Frogging yet again. I spent more than an hour trying to get the first squares right, and I still didn't manage it.
I received my Lizzie Kate acorn scissor case. It's adorable, but I don't know what I'll put in it. It's too cute to just throw in a drawer.
So what's next...my HAED has been sorely neglected. I think it's time to get another page done.
Gaming: Matt sent me a link to Stargate Worlds, an MMO in development. This one looks good, and Matt said he'd consider playing it. They'd better hurry and get it out before the show goes off the air eventually!