9/3/06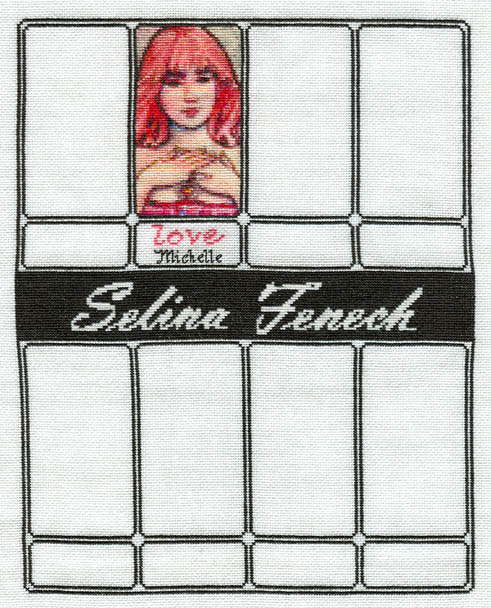 At long last the order I placed over a month ago came in! Of course, it was pretty beat up because they crammed it into a small mailer, and it was missing one of my fabrics. I won't order from them again. I'll just get my LNS to order it, which seems to take less time.
So here are some projects I want to do:
-- I got Just Nan's Witch Way and Flower Girls, plus the fabric for Honeysuckle Rose. I can start those whenever I feel like it. And of course I don't feel like it anymore.
-- I need to order the fabric for Just Nan's Porcelain Nosegay.
-- I bought the HAED mermaids for my round robin. They're larger than the angels, but I think they'll work OK. I hope. I also bought Reone Silver Dragon for someone's piece on dragons.
-- I saw a Lizzie Kate Acorn Scissor Case I liked.
-- I was bored and also looked through Jeanette Douglas' site. I'm toying with getting her Summer Stitches (and other seasons). I don't need more stuff, argh!
-- I'm also thinking of getting some black Jobelan and doing a dragon piece (rather than doing it on aida). I promised it to a friend at work years ago.
-- Gotta get beads for another TW Futurecast too. This one's called Fire to go with Ice.
-- I read that Chatelaine is doing a roses and butterfly mystery quilt. I may have to do that one.
-- I volunteered for a Just Nan round robin.
I'm also taking care of the TW forum Design Discussion now. I must be insane.
I also got a nifty magnet to hold my needle on my fabric. I keep damaging my tongue by putting needles in my mouth, not to mention dropping needles that way.

I finished my round robin outlining today. Not sure what I want to work on next.

Kitten: Hathor pulled out one of her stitches last night, which has Matt worrying. She must have gotten the knot loose because she didn't damage her skin. We're watching her today to make sure she doesn't split open or pull out more stitches. I'll include some pics of her. She's been tackling Anubis lately, and he's been taking it with good grace.

Diet: I topped out at 310 pounds today, my heaviest. I'm starting the Atkins shakes today. We've been so bad because we were sick. My foot has been hurting, so no exercise for a while.

Job interview: I go in Thursday for an interview. Parking on campus is going to be a terror. I'm really not looking forward to that aspect of it.