9/17/06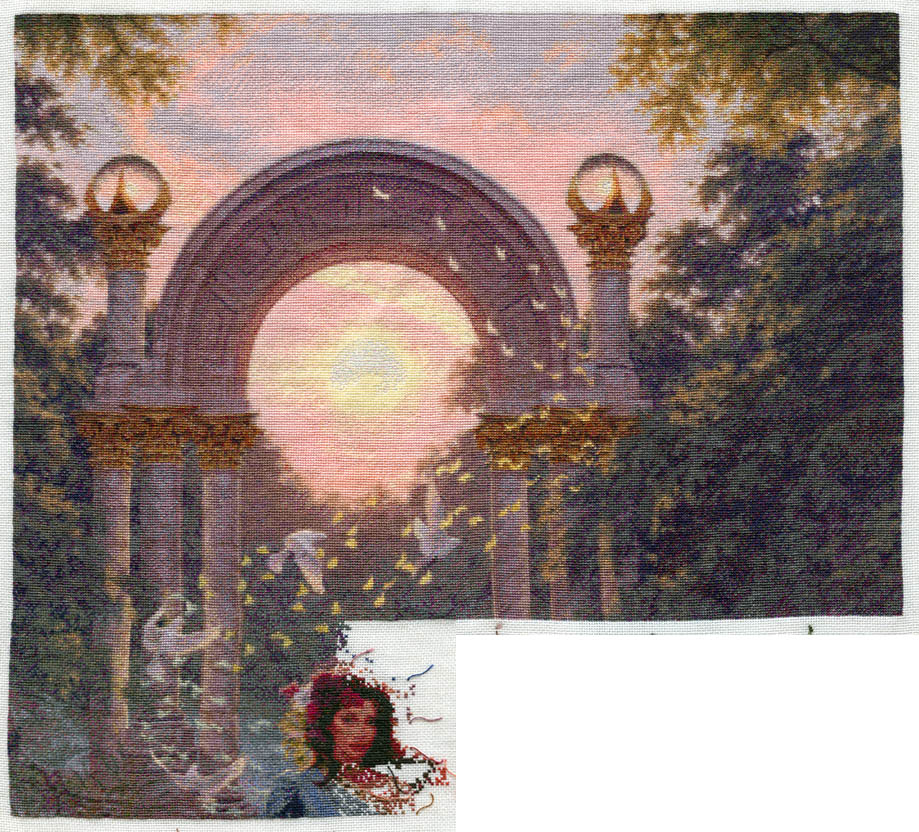 I finished another page, and this one has a face (well, page 20 and 21). Very dark, but it still looks OK. I'm closing in on the halfway point on this piece. And not bored yet!
I don't know what I work on next for a bit. I might start
Witch Way
. I'm in the Halloween mood. And so looking forward to getting in my
TrickORTreat box
. I'll start that one as soon as I get it.
Matt:
He's feeling better, finally!