9/12/06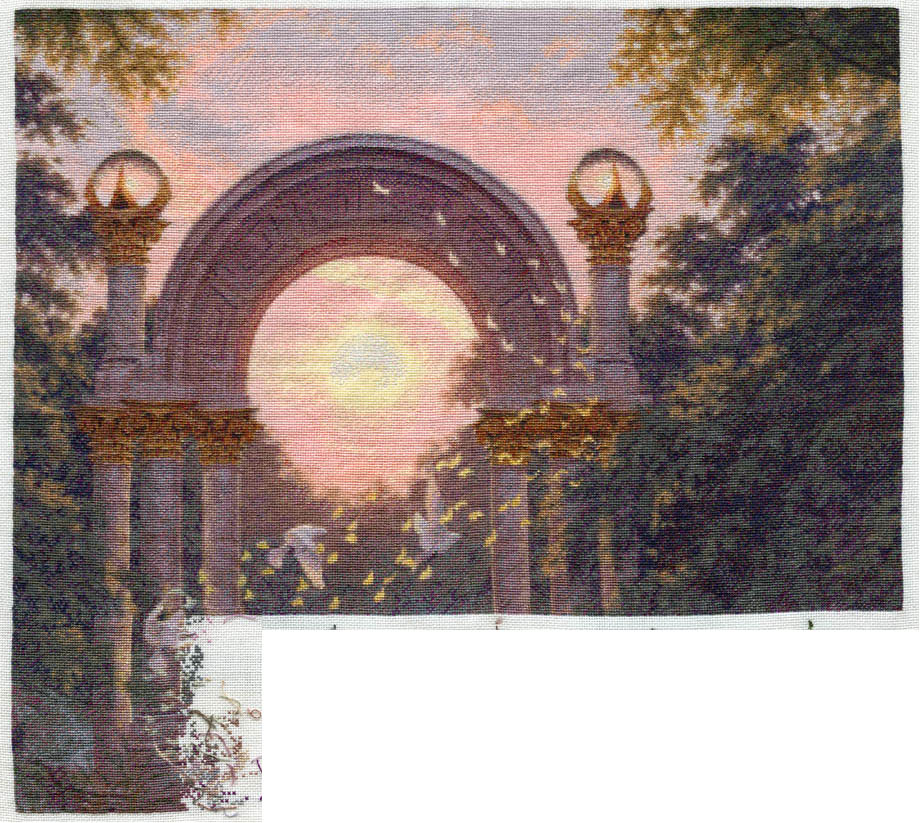 Yet another page done. I pushed through and stayed up a little late so I could finish it. I didn't notice the cattails until I scanned the page. The next page starts the woman--part of her hair and shoulder. I had planned to switch to an old WIP (trying a rotation), but I think I may have to continue on with this piece.
I forgot to mentioned that when I took the piece in to Ginger's, the ladies working their made a big deal about it (they get so excited about stitching, which is nice). I hope to bring it to Camp Stitchalot in the spring. I know it won't be finished by then.
I volunteered to do a French Cow for Autumn. I didn't have enough to do! I'm going to do the zebra cow.
Someone at work also requested something for the silent auction for charity. I'm still thinking about it, maybe a Christmas piece.