7/31/06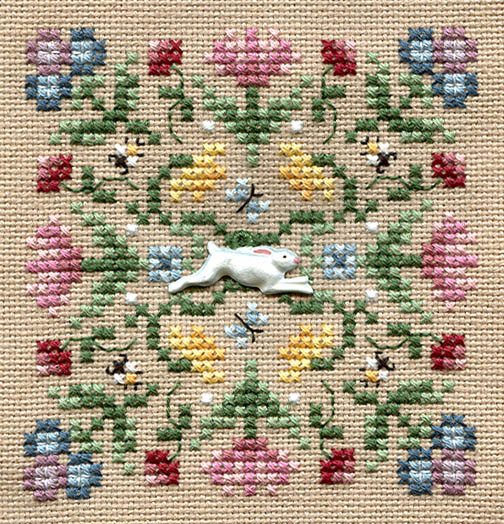 I had to order fabric for my other Just Nans, so I started working on another small project, Lost Dragon Sampler by Dragon Dreams. It was a kit from a class I missed at Ginger's. DD is releasing it next month, so I didn't really scoop much. It's fairly simple, so it shouldn't take long. It's very cute. No pics online to link to, though.
Oh, and I forgot to post my HD for Jump for Joy from the 30th. I love this one. I may have to paint a frame myself.
Kitten:
Hathor is doing well. She went to the vet today. She's got a runny eye and a temperature, but hopefully she'll get over it soon. I wonder if it's the same stuff Anubis had.