8/3/06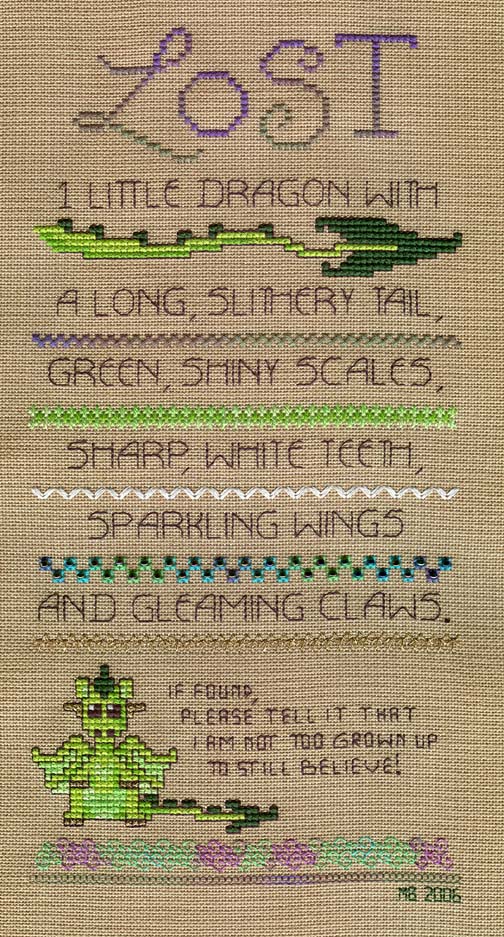 This one didn't take long at all. I kept having to frog that second-to-last row because I'd miscount. I really like the way it turned out. Those silks are so vibrant, and the beadwork is gorgeous, if I do say so myself.
I still haven't gotten the fabric for my Just Nans. The owner just emailed me today, so they haven't even gone out yet. I'm going to have to look for a new store to order from.
I did break down and order the silk gauze kit I was drooling over. It's of a black and white cat.
For a
better pic
...
Kitten:
Hathor was really sick and hasn't been eating. I got some meds for her yesterday, and she's perked right up. She's not eating, but she's drinking a little. I'm really tired of forcing meds down unwilling cats.
House, etc.:
I'm going nuts because I really want to move. We've looked at places online where you can get a few acres, and I'd love to have some land. The problem is that we might break even on selling this house. That doesn't give us any down payment, plus we need to pay off credit cards, and I need to get a job in Austin. I keep looking at jobs but no leads yet. I'd hate to have to wait a few years, but I may have to. I'm also waiting for Vanguard, a new MMO, to come out, and it's driving me nuts. I hate waiting! I'd love to have a game to play, but City of Heroes/Villains is getting boring.