7/24/06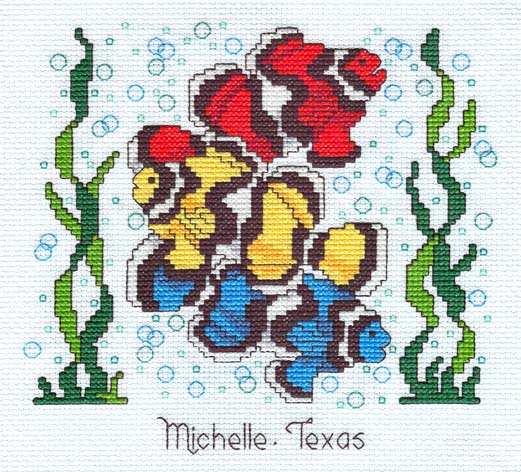 I finished a quilt square for
Love Quilts
called Fish and Bubbles from Stoney Creek. I added the seaweed, which was the first thing I've ever designed, go figure. I wanted to make the image more square than rectangle, but I'm not sure I prefer it this way. I also added 032 blending filament to the large bubbles, though it was a pain. Matt was right--it does add a nice touch. One more project knocked down--yay! I love finishes. Now I can wash it and mail it off.
I also finished another page of
The Awakening
. I love it. I'm amazed I'm not sick of it by now.