7/7/06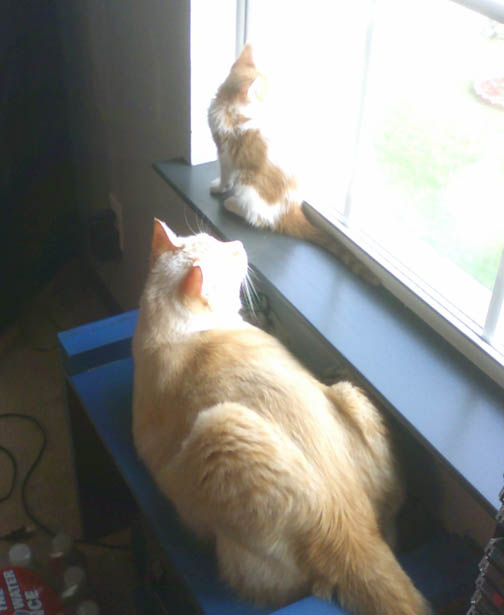 Hurray, I finished another page of The Awakening last night. See it here:
www.arthemise.com/awakening.htm
. It was all trees, which had a lot of scattered stitches. It took longer than some of the other pages. I admit it looks really good, but it was pretty boring to stitch at the time. The next half page is trees as well, but it's small and will finish up the second row of pages (hopefully this weekend). The next row of pages is pretty uneventful except for some birds. The row after that is the girl, which I've been looking forward to since I started the piece. I set my goal for the rest of year at 10 pages -- 1 down, 9 to go! I think it should be pretty easy to do, unless something else grabs my attention. This one has held me for quite a while, better than I expected. The BB keeps me going. I just love getting comments -- must be my training as a kid to love praise. Finishing a page is like getting an A+. ;-)
Having Matt take the kitten so I could stitch was such a relief last night. Now I have some idea what SAHMs go through. I was so stressed by the end of the day with his screaming. I was also thinking about the basketball situation, but they didn't play last night. I feel pretty good now. If I can just make it til tonight.... The kitten seems to have a preference for me, but that's just because I spend so much time with him. Matt can have him all weekend!
Anubis is getting used to the kitten a little. No more hissing. And he's started to eat again and sleep with us. My poor put-upon kitty.
Poor lighting, but Matt took this picture this morning.