9/14/06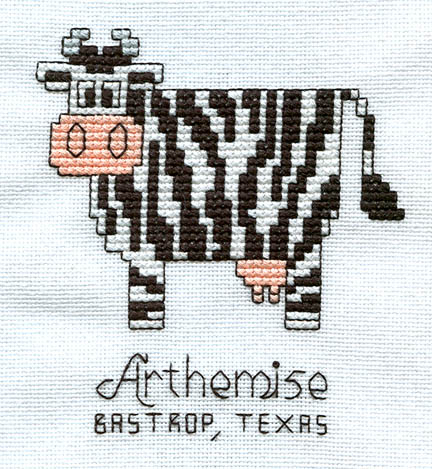 Autumn is doing a quilt and asked her friends to send in blocks. I've done the zebra cow and plan to do a mer-cow soon (I couldn't help it). So cute!
I did a little cross-country stitching on
The Awakening
so I could stitch the woman's face. I'm disappointed because it's VERY dark. I knew the piece in general was darker than the painting, but I didn't think about what that would mean about her face. It looks good and will probably look better once the background is stitched in, but it just irks me that it's not true to the painting. Of course, you have no way of knowing that until you actually stitch it. That's taking a lot on faith (and I've been burned before). No help for it now but to keep going!
Matt:
Matt is still sick. We found out work will cover some of the time we thought would be no pay, and that's good news.
Diet:
Bleh, not so good. We've been eating candy.