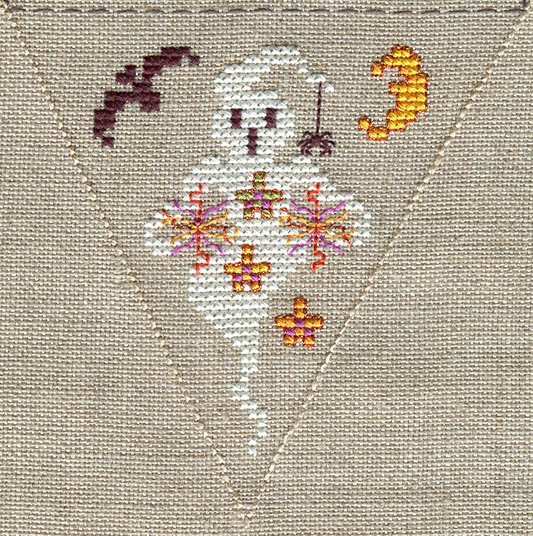 The top and bottom panels are done. Just the two side panels left to do now and the scary finishing. Ooooo...
Did you notice the ghost's pompoms? They're supposed to be orts. This is an ort box, after all.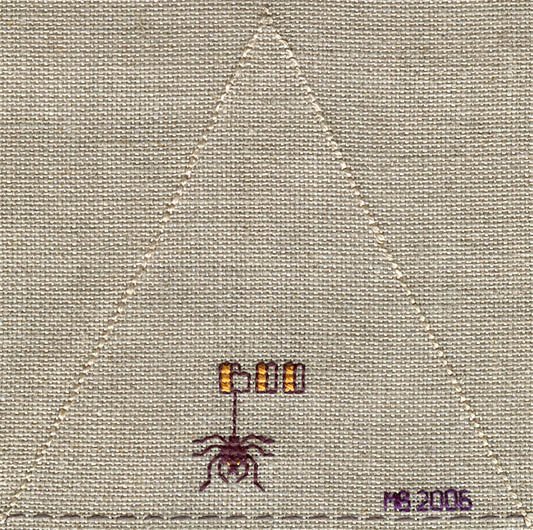 As always, click on the pic for a better image.
Also, I got my Nordic Needle package in today. No floss like I ordered, but someone else's patterns! Argh. So now they have to reship the floss and I'll have to send back the patterns. Plus, two of the flosses are on back order. Very frustrating. I also found out my package from Ginger's didn't ship until today. I was hoping to get it today, but it looks like it won't be until Monday. I try to be patient, really...but it's hard.