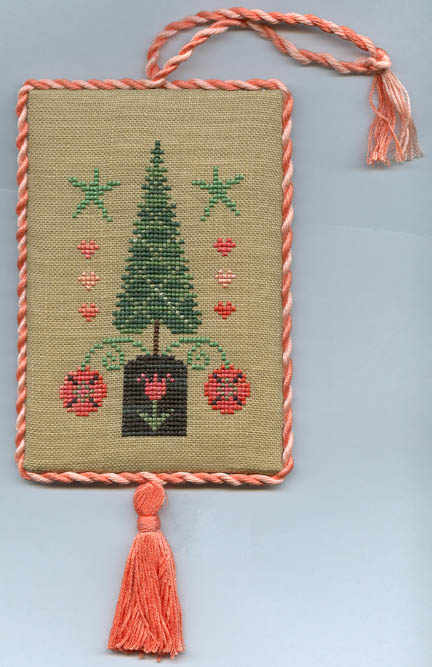 Ugh! I made the cording, and it's uneven. 24 twirls on one side, and 16 on the other. I'm highly annoyed but not annoyed enough to redo it. Have I mentioned I hate finishing ornaments?
I also finished the outlining for TrickORTreat. I'd take a picture, but it's tan on tan--not much to see. Now onto the cross stitching.
HAED released a free Selina Fenech QS called Dragon Soul (check her
Live Journal
for the pic), so of course I had to start it last night. That makes a second start for me. I'll work on that a bit tonight.
I'm going to try my darnedest to go to Ginger's stitch-in this Friday. We'll see if I can drag my lazy butt over there.