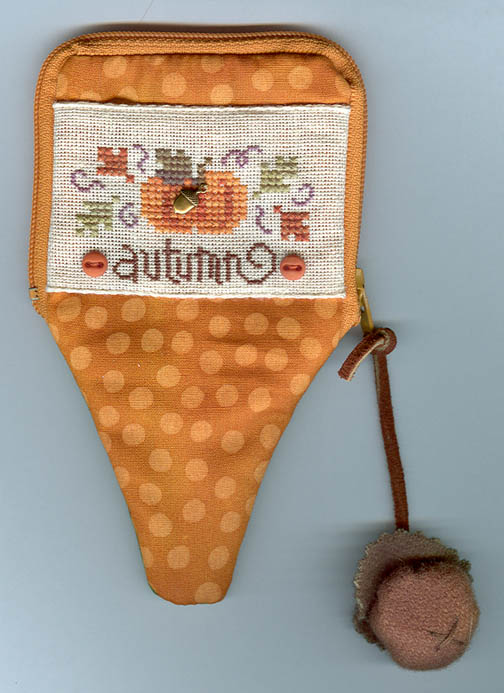 What's the difference between a scissor fob and a cat toy? Apparently not much because Hathor really wants that acorn fob (the squooshed-looking thing).
I don't like things dangling from my scissors, so the acorn will stay with the case. I don't know if I'll use the case, but it was just too cute to pass up. It's my first Lizzie Kate.
The stitching was problemmatic because the linen banding is attached to the case. I managed to not use knots, but it wasn't easy. I hope nothing comes loose.
Also, the instructions said to center the design, and the pattern had arrows to mark the center. Unfortunately, they mark the center of the pumpkin, not the whole pattern (the word "Autumn" is a separate over-one chart). Ugh. I should have looked at the picture rather than trusting the instructions.