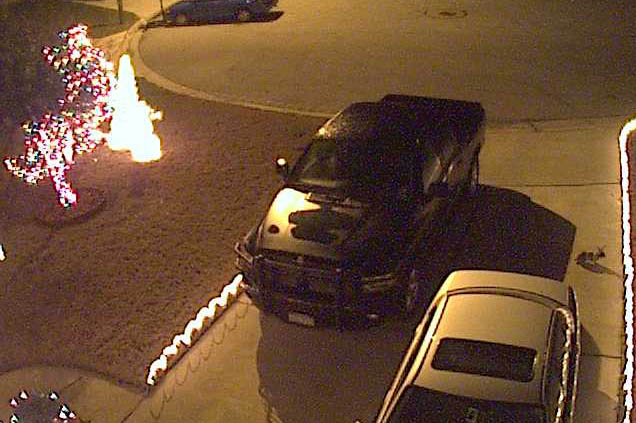 Remember when I talked about a vandal cutting our Christmas lights? Well, last night Matt caught him on camera. Can you spot the vandal in this picture?
Wait for it...
How about this picture?

That's right, the vandal was a cute little bunny. Well, not so little. We've seen this huge rabbit running around our yard a few times, just recently. Only last night we were talking about how it could be the bunny, but the wires were sheered clean through. I guess that bunny has some sharp teeth! This is obviously not a wild bunny. Someone let it loose, probably because it had gotten so big. Someone very irresponsible.
So all that stress, all that anger, all those police reports, and that $300 surveillance camera were because of a bunny. I'm glad I never confronted the neighbor!
Now Matt has to follow up with the police, and we need to call animal control. I'm just afraid they'll put the bunny to sleep. We'd adopt it, but I don't know anything about rabbits.