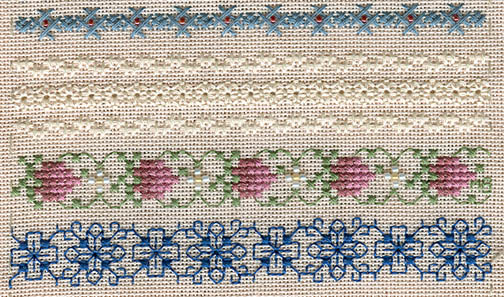 I finished my piece for Kari's round robin last night. I selected bands from Just Nan's A Summer's Day. I just love the little strawberries.
Next is my Love Quilts piece, I think. I also need to work on The Awakening this weekend. So glad we have Monday off!
Diet:
I think I forgot to mention I went to Weight Watchers Thursday evening and lost 7.4 pounds on my first week. That's about usual for me. It's the following weeks that will be tougher. I also haven't had a soft drink (soda for some of you) in two weeks. The only caffeine I've had was tea when I went out to lunch with work. Surprisingly, I haven't missed it.