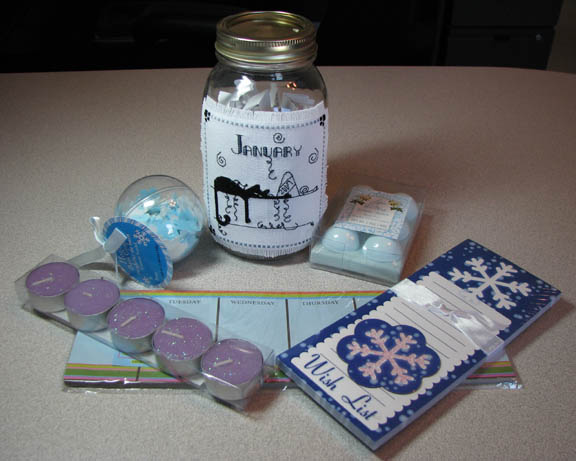 Second post today... Seems to be the day for jars!
I got the neatest package from Melanie (Medieval Needle) as part of the
Rotation Stitchers Bulletin Board
New Year's exchange. She stitched a cute Kats by Kelly piece, and the jar has fortunes in it! The one for today is "Brush up on knock-knock jokes. They're on their way back." I of course love kitties, so I love the piece.
She also sent me other goodies: bath confetti, tealights, bath fizzes, a wishlist pad, and a weekly list pad. I love making lists, by the way, so that will come in handy!
I was so excited when I opened this. I feel completely spoiled, and she went above and beyond the call of duty. Thanks, Melanie!