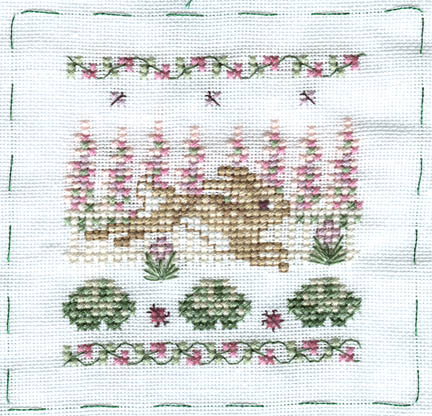 I finished my portion of Jenny's RR this evening. I took sections from Just Nan's Hummingbead Heaven. Jenny's going to be making a book out of all the sections people stitch.
I had to do a few substitutions because the fabric is white, and I had to backstitch the bunny to make him stand out more. The scan is pretty bad--it looks better in person.
I'm working on
The Awakening
here and there. Tomorrow night I'll work on
Barnabee's Quest
since I have to game on Thursday.
Diet:
I had to quit Weight Watchers because I'm pregnant. I'll still watch what I eat, but the doctor has already told me I'm not to lose weight while pregnant.