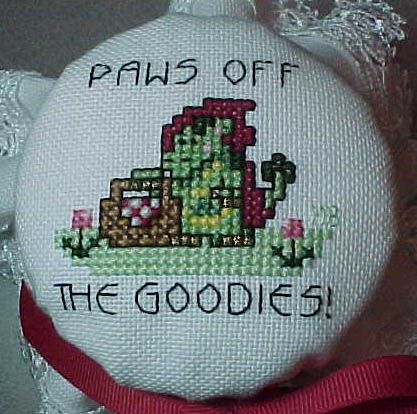 I sent a few things to my friend Cheryl Ann (HasturTorres). We unfortunately didn't get to meet up during Christmas time, so this is a belated Christmas present. I stitched Dragon Dreams' Little Red Dragonlet. This is a freebie that Jennifer Aikman-Smith did exclusively for Ginger's (my LNS in Austin), whose owner collects Little Red Riding Hood stuff. I also threw in a few other goodies.
I'm stitching on Rose Quilt still. I have a few thread colors missing, so that's a little annoying, but at least I can get a start. The ECC kits aren't going to be out until February, I've heard, which is when I'll get most of my missing supplies.
Blogger: What's the deal with spacing? I have to work with it to get a space between paragraphs. Sometimes it works, and sometimes it doesn't. Blogrolling also isn't working for me again; it may be time to switch.