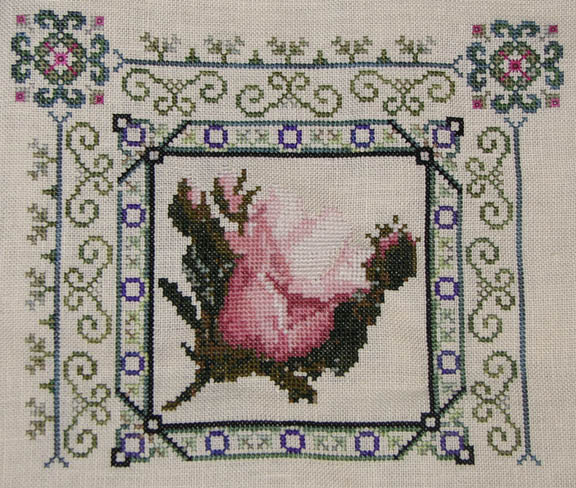 I finished the first square last night. I'm still missing some gold Rainbow Gallery thread, but that should come in soon. I'll put the beads in later too.
The next square is a butterfly, and I'll start working on that today. I should have a good bit of stitching time. Matt's working on his computer.
I mailed my
Love Quilts square
today, so that's a load off my mind. Since OleTexas asked (can't remember your real name--ack!), the signature on my quilt square is just one I came up with.