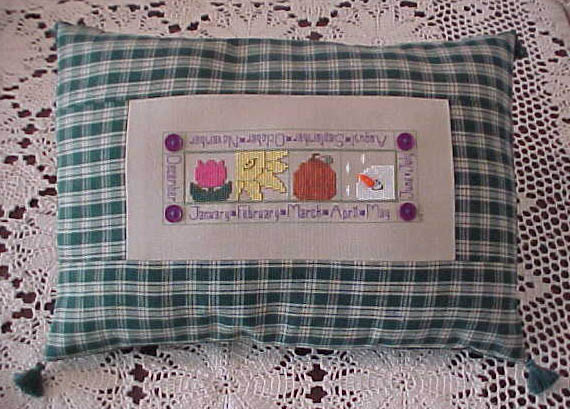 Delivery confirmation shows Gigi received my new year's exchange piece December 28, so I guess it's safe to show it off. I actually did two pieces. The first is
Sanman Originals' Seasons
. I did this one because it has all the months stitched around it. It was my first pillow, and I made the button nose for the snowman.
I didn't know if this was "new year" enough, so I did a second piece,
Trail Creek Farms' New Year Celebrate with Me
. It was my first cube-it, and I really like the way it came out.
Thanks for looking!