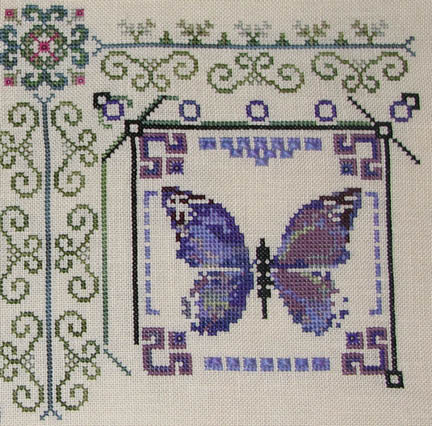 Here's my progress on the second block of Chatelaine's Rose Quilt. I'm missing some colors, so the butterfly isn't filled in yet. I'll probably keep working on this until I finish the borders. We get a new block in February.
I haven't finished my two pages of
The Awakening
for this month. I'm behind, ack! I want to be able to start Just Nan's Barnabee's Quest for the SAL in February too.