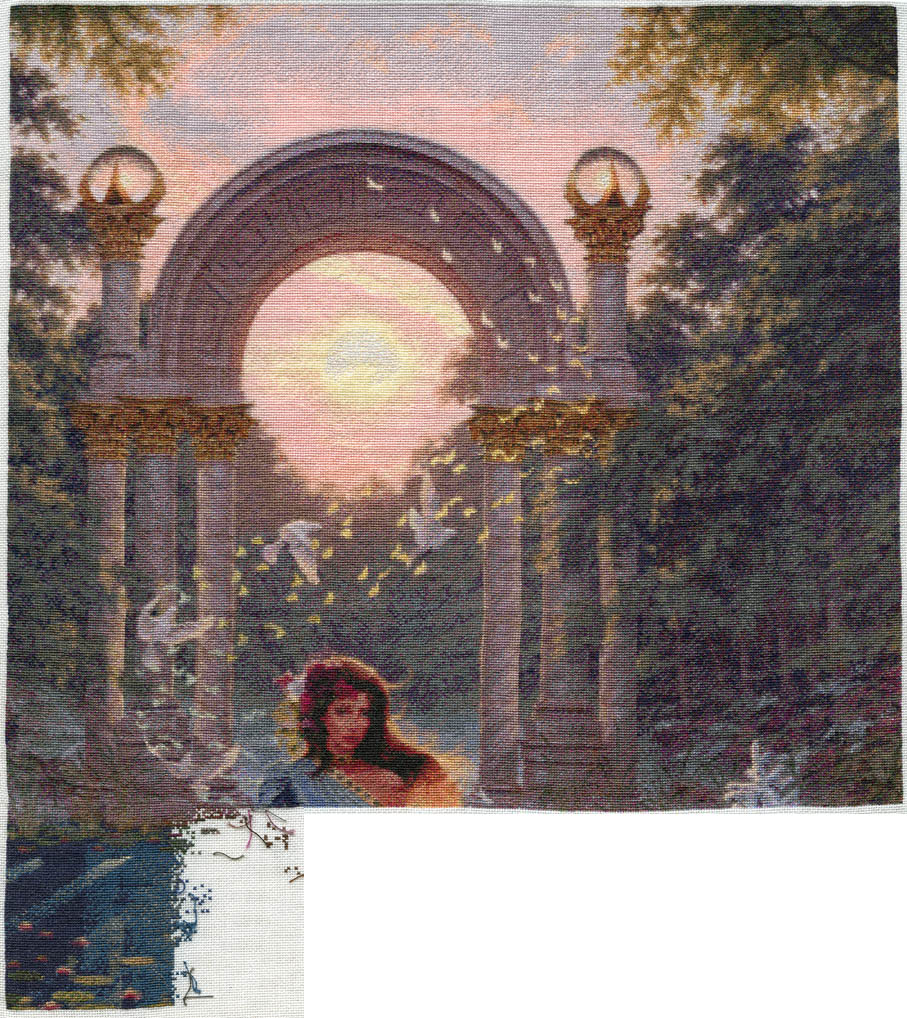 I finished page 25 today, which puts me at 58% done. I got to stitch a few waterlilies this time around.
I also mailed my package for the New Year's exchange on the
Rotation Stitchers bulletin board
Tuesday. I'm a little early--it wasn't due until the 2nd, but it's nice to get it out the door.
I have quite a few projects to work on now. My mom left me her serger so I can finish the edges of my fabric, but it's not working properly--I have to figure out how to thread it. I wanted to serge the edges for My Stitching Treasures, but I may just use fray check or whip stitch it instead.
I finally got my floss in from Wyndham today. I had already bought some of the floss since they were taking so long. Eventually I'll learn my lesson and just get stuff from Ginger's.
House guest:
We picked up our friend Jon from the airport last night. We took him to Chuys, a Tex Mex restaurant in Austin. I didn't really care for my enchiladas, but I knew that was probable going in. Today we went to Dragon's Lair (a gaming store) and Freebirds (excellent burritos). Matt and Jon are playing computer games at the moment. He leaves Saturday really early.