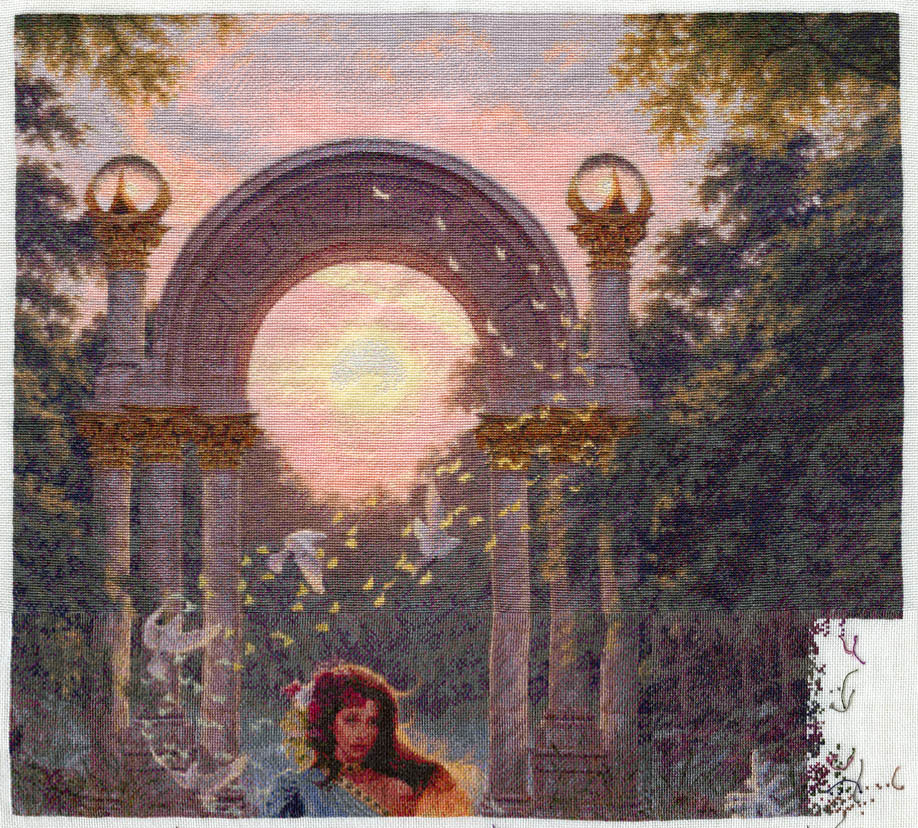 Hm, I forgot to blog about this yesterday. I finished another page, and it seemed to take forever. That's what happens when you play computer games! I've also been dabbling in other projects, which takes time away from this. Ugh, and my shoulder's hurting from the stitching and marking my chart.
So here it is (click on the pic). I hope to finish the next half page this month.
This morning I completed the finishing of my New Years exchange piece. I hope the recipient likes it! I'll show pics once she receives it (mailing is January 1). I also want to stitch another little piece, so I'll start that soon.
Yesterday I worked on
Generosity
some. I really love this chart for some reason. I don't even wear wool! Or know any sheep!
I received my person's name for BeckyBee's birthday club. I ordered some items--one to stitch for her and some to give as gifts. I probably ordered something for me in there somewhere.... I really need to work on a wishlist. I'm afraid the list I sent for the club was rather short and vague.
The little Cthulus are waiting to be stuffed and have their heads sewn on. I haven't received my polymer clay yet to make the eyes. Are eyeless Cthulus scarier? Oh, and I also haven't heard back from the pattern designer who promised tech support...grrr...
Dog:
Lufy's off at the vet's today to get her teeth cleaned and to get a bath. Matt had to bring her in. I miss her already. :-(
The toe:
The toe's not hurting unless I flex it. The mini migraines have gone away now that I stopped taking the birth control pills (we want to get pregnant, but I was taking Meridia so had to go on bc pills again). I guess it was the bc pills doing it. Very strange...I took bc pills most of my adult life, until just recently.