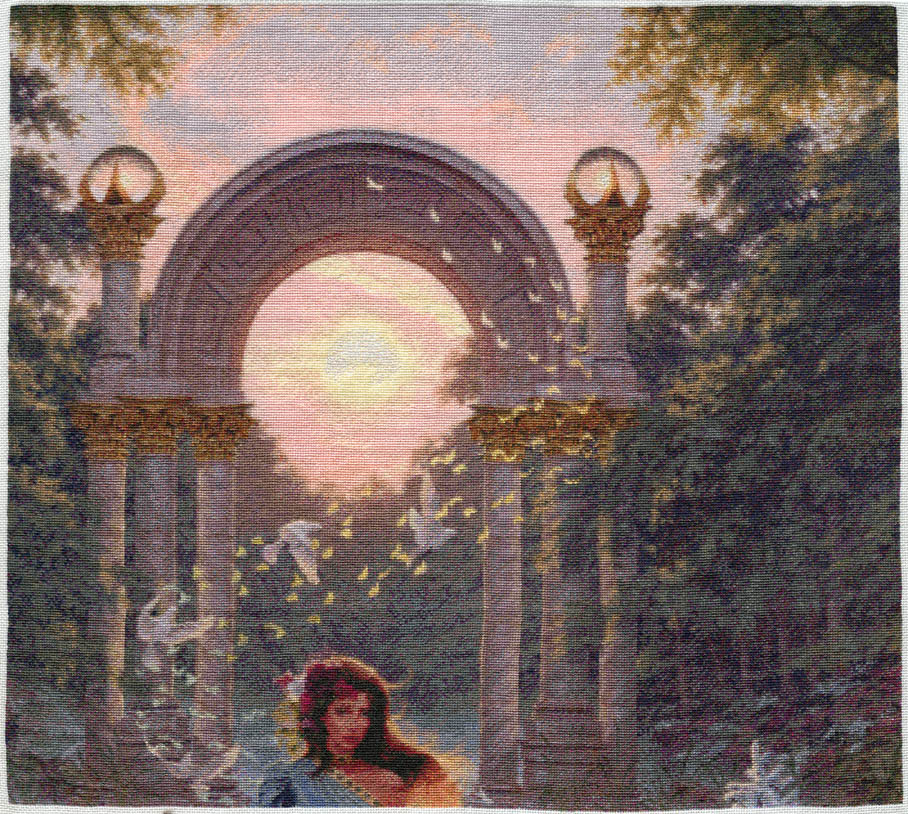 I finished this on my lunch hour, sooner than I thought. Click on the pic.
I'm happy to have finished this row. Only 3-1/2 left (haha)! I'm 55% of the way done, though it looks like more than that. I'm getting to some interesting parts, and I'm finished with all the background trees (whew!).
I think I'll work on
Gray Cat
now since that's one of my goals for December.