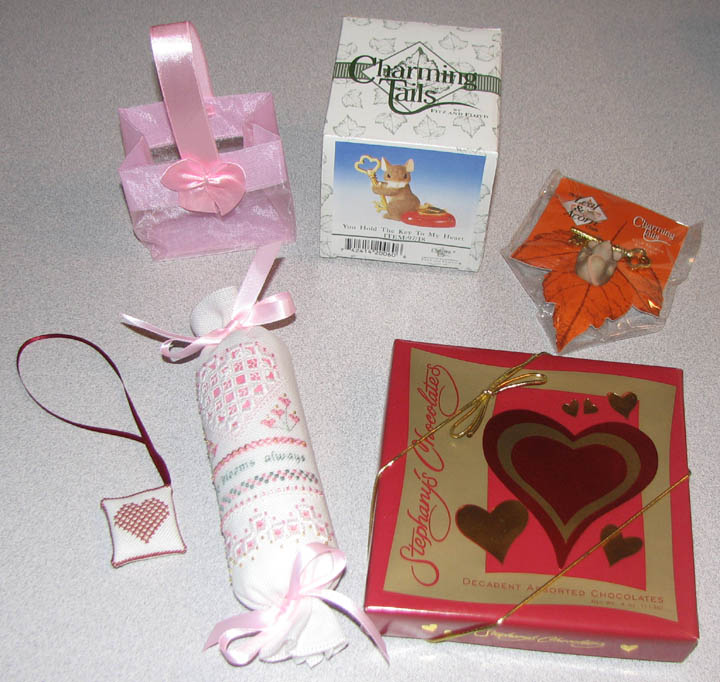 Cindy
received my Valentine exchange, so now I can show some pics! This is Love Blooms by the Victoria Sampler. (More pics on my
website
.) It's a freebie from their
website
. This was my first needleroll, and I found that taking a piece of batting and rolling it up worked best for the stuffing. That way it wasn't lumpy with fiberfill. It also entailed hardanger, which I'm not fond of doing. But it came out so well. I really had a hard time parting with this one.
I also did a fob out of a Damier heart. I always have so much fun with exchanges. I've signed up for the Feathered Friends exchange too.
Birthday:
Matt's birthday was Sunday, and I asked the grocery store to make a cake to resemble a
companion cube
, which is a character out of a video game. Eh...they didn't do so well. So at some point I need to try making one myself. The cake was delicious and moist, but it turned our lips grey!