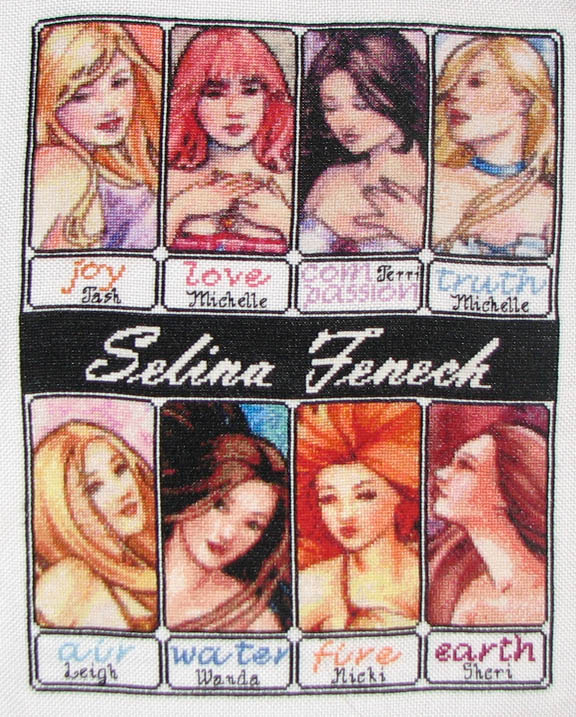 I finally filled in the last square of my HAED RR. These are Selina Fenech's angels and mermaids. I think the piece came out very nice, and I'm so grateful to my round robin partners. I won't be participating in this year's RR because my stitching time is so unpredictable right now.
Next I'll be trying to finish up a piece my mother-in-law almost finished before she passed away. I just need to backstitch some butterflies. I might even manage to finish it this weekend.
I received my mini stash haul (for my needlerolls) in the mail today. I got speedy service from
Threadneedle Street
and
1-2-3 Stitch!
, and they charged me very close to actual postage. Love it!
I've had some people say some very nice things about my blog in their own blogs, and I'll get to that very soon. I'm behind right now, on everything, it feels like. Work has me running around like crazy.
Sunday is Matt's birthday. I'm getting a special cake made for him. Pics to come if it turns out well.
To brighten your day, here's a photo of my darling boy. He is quite the morning person. He's four months old already.