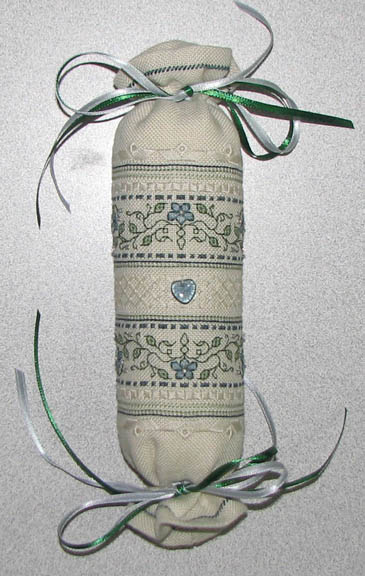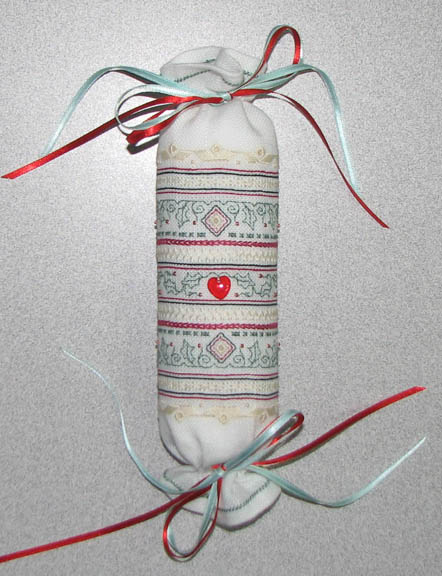 I finished off these two Sweetheart Tree needlerolls this weekend. I've done seven so far.
Brenda Lou
asked if I was doing these as presents. Nope, they're all mine. I'd like to finish the entire series someday, which means six left to do.
I'm going to work on finishing my two Jeannette Douglas ornaments next. Matt's dad is visiting until tomorrow morning, and Mom's in Louisiana until probably Thursday, so that leaves little time for stitching. We also need to dig the Christmas stuff out of storage and put everything up.
As I thought would happen, the Stitching Bloggers Exchange Bulletin Board (SBEBB) is no more. I joined
Carol'
s Hooked on Exchanging board/blog to get my exchange fix. :-) Looks like fun!