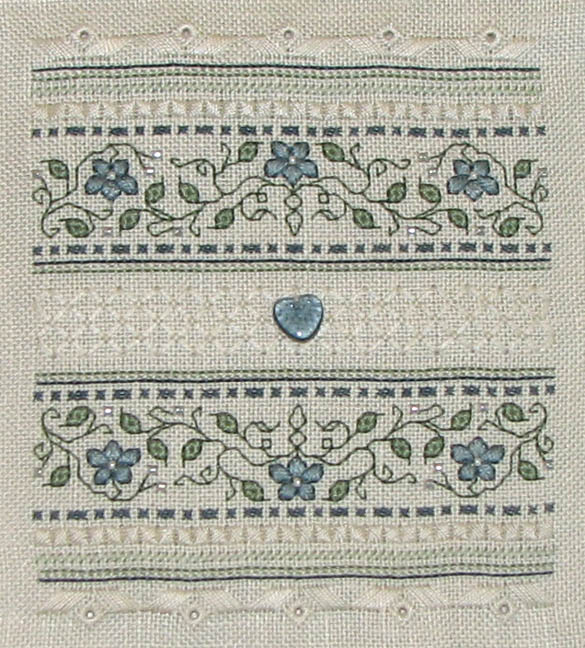 I finished the stitching on this Sweetheart Tree needleroll last night. I didn't used the recommended beads. They were a completely off color, so I found some leftover Delicas to use instead. They're a little more squared off than the Mill Hill beads I used in the centers of the flowers, but the color matches much better.
Six more needlerolls to go...
I think I'm going to work on some finishing this weekend. Matt's dad is coming in to town from Ohio for three days, and I have no idea what we'll wind up doing.