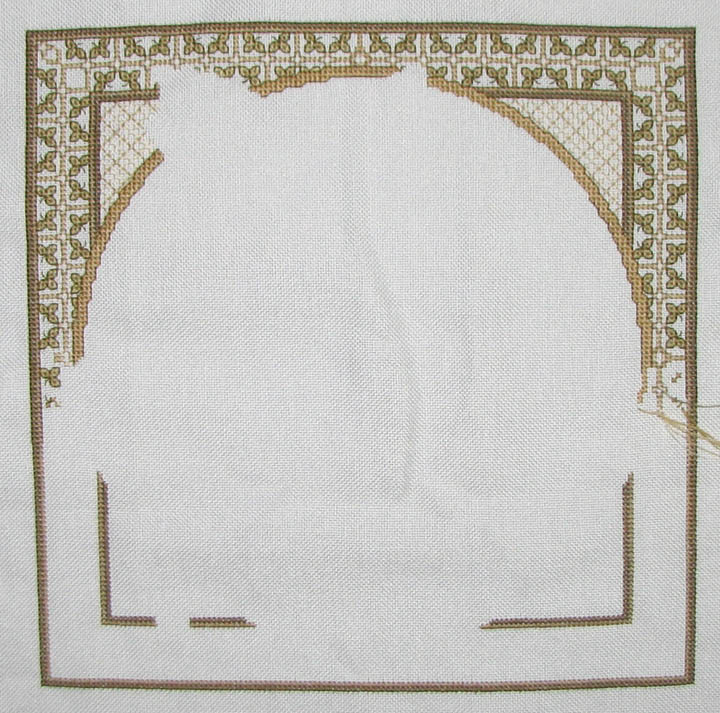 Half the border in one week. That's not too bad. I'm enjoying working on this piece. I usually do the border first because it's the part that tends to get boring. This way I'm still excited enough to get it done and have some more interesting stitching to look forward to. Though really, when I'm looking after Logan, the border is much easier to stitch than anything that takes some attention. The boy is a handful. I may get another faerie ready to go in case I need some easy stitching.
I saw the neatest Christmas ornament on
Su's blog
. I looked for instructions and
found some
. I also found some other
neat projects
I may have to do.