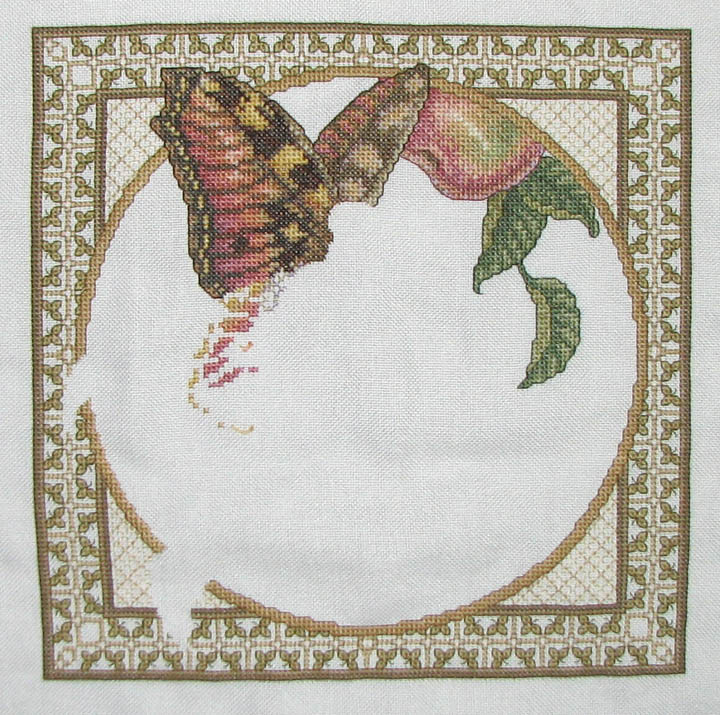 I didn't get as much stitching done as I had hoped, but I did get a whole day when Cheryl (
HasturTorres
) came over for a visit. That was so much fun!
After Christmas, I got to fondle my fabric for Skeleton Crew and the chart for My Stitching Treasures Accessories. I'm still waiting for the fabric and charms for it. As soon as I try out my mom's serger on the fabric, I'm going to start Skeleton Crew.
We had a nice Christmas.
Logan enjoyed his presents, though he was a little nervous about climbing up on his Kangaroo Climber (one of these big plastic houses with a slide). That's OK because it can be dangerous without adult supervision. I really need to get rid of some of his old toys. The living room looks like his toy bag exploded. Oh, today was his first day of daycare. He smiled at the other kids, who mostly ignored him, lol. Matt and I snuck out, and we heard him crying when he realized we weren't there. It broke my heart. He's doing half days this week, and then we'll start him on full days next week. Matt's taking two weeks off before he heads back to college. That ought to be another gut-wrencher for me, sending my love off to college, but it won't be as bad. :-)