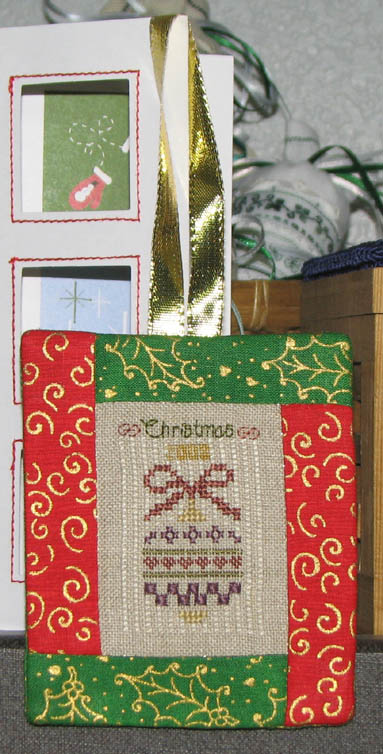 So...I got the bug to finish this one last night after all. Piecing the border is a bit of a pain, especially when my machine decides to bunch up the thread underneath. Otherwise, fun!
I've been reading
Embroidered Knot Gardens
. It's fascinating. And it's something I think I can do. The only thing I can't do is knitting, but I think I could get the same effect from crocheting. And of course it takes money to buy these specialty fibers and other materials. I think in the spring I'll need to start visiting some gardens for inspiration and start my planning. Once that's done, maybe I can afford a few supplies. As Matt says, like I need another hobby! :-)
Speaking of reading:
I finished Mercedes Lackey's Oathbound series. While I like reading the tried-and-true warrior and sorceress stories, the serial nature of the short stories is rather annoying when you read them all at once. I've moved on to the Alberich novels, which are good reading. I'm so glad I decided to reread her books.