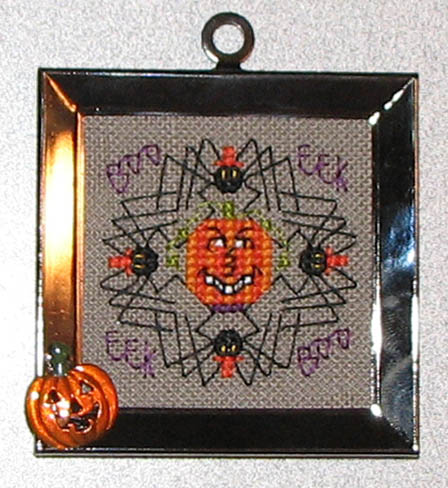 Here's a little Just Nan Whimzi I stitched last night while we watched Doctor Who and Thin Blue Line (British comedy). This was a freebie I found online somewhere. I think I managed to align this one better than others. Rather than moving the iron over the interfacing, I just sort of stamped it down. Like the instructions say, duh.
I also have Horrified to stitch at some point. I'll keep that one to mix in with larger projects. These small projects are nice little rewards.
I started working on the beading of Angel Procession, and it's going pretty quickly. I might even finish today.