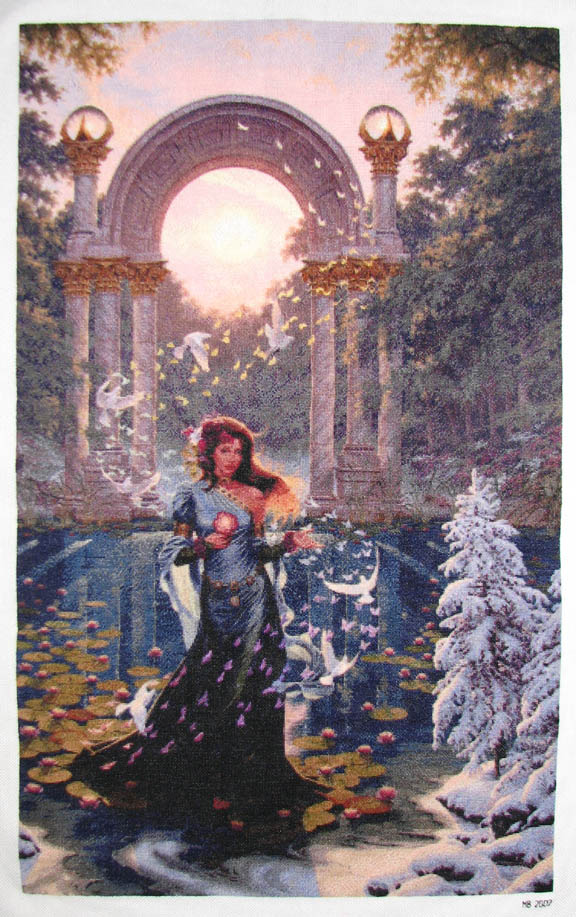 Here's my biggest happy dance ever! I put in the last stitch a minute ago. It took me a year and a half and 196,350 stitches.
Asa is the one who first posted about this pattern on a bulletin board and got me hooked on HAEDs. I owe her!
So now my girl is due for a long bath in Orvus. I'm hoping the black marks will come out. If not, I will have to rip out those stitches, one by one, figure out the color, and restitch. I'm
really
hoping that won't be necessary. Then I want to get her professionally framed, though I haven't figured out mats or anything, and I'll be a little nervous about parting with her.
I have
Eternal Promise
as a WIP, and I may start Pearl Princess. For the near future, however, I'm going to work on the HAED RR and Teresa Wentzler's
Angel Procession
.
Woohoo!