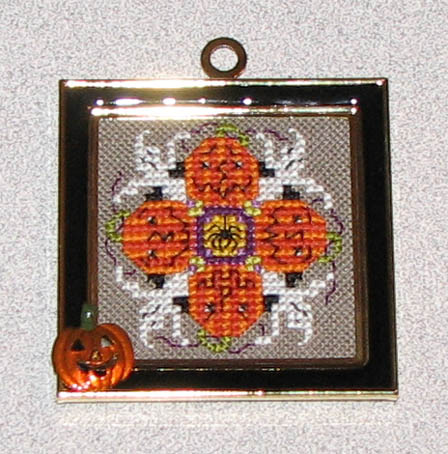 I was going to save this one for later, but I just couldn't resist. It's been sitting on my desk, and I've been looking at it....
I'm also working on a baby announcement for the friend that just had a baby. It uses mostly perle cotton to make smyrna crosses, so it's taking a while. It's not nearly as simple as I thought when I saw the pattern online. Still, it will be very pretty when done.
I haven't stitched a baby announcement for myself. Not sure why.
Becky asked if I could have stitched the cording on Porcelain Nosegay. The cording has to be attached to both the piece and the frame to hold it firmly in place. Double-stick tape holds the piece in the frame, but the edges flop a little. And to stitch the cording to the frame would probably cause the satin to run. Good thought, though, Becky! :-)