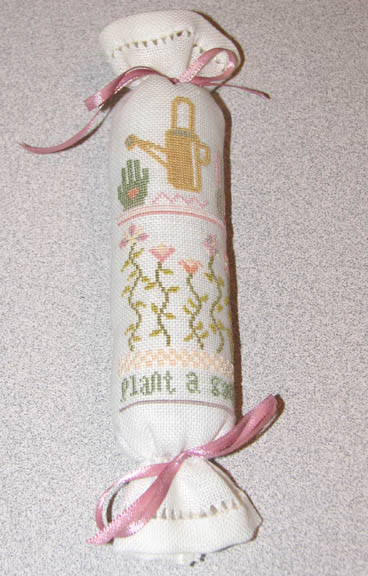 I got my package in from Carol! This is for the SBEBB exchange. Isn't it neat?! This is my first needleroll, and it's so pretty. The colors are delicate, and her over-one and finishing are meticulous. She did an awesome job.
Carol says this is Spring Blossoms from Brightneedle stitched on 28-count antique white Cashel with DMC floss.
She also sent a pattern from my wishlist, Boo! from Drawn Thread; a little turtle pot sitter; two skeins of DMC variegated floss; some pretty flowered fabric; and "Tarnish" hand-dyed Lugana.
I'm so excited to get my first SBEBB exchange, and such nice stuff too!