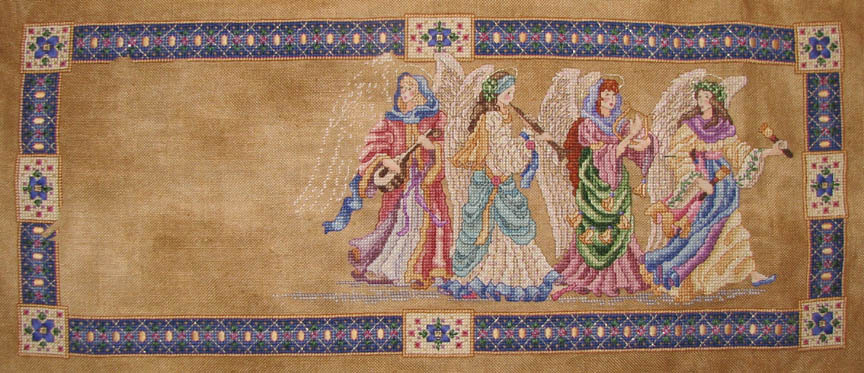 I haven't worked on this one in years. I started it in 2002. It's rather unusual for me to have a WIP this old.
And now I remember why I don't like working on it.... The border has tons of lazy daisies. I hate lazy daisies. It's so hard to get them just right.
So I muddled through. I finished the backstitching, lazy daisies, and French knots in the border (I now know how to do French knots properly), so the border's finally all done. I just have the angels to do now. I'll move on to something else for a while and hopefully get back to this piece before too long.
Baby:
Today Matt felt with his hand the baby moving for the first time. He said it was weird. I even saw my belly moving this morning. Oh, and Cheryl, I don't think we'd name the kid after Wolverine, but Logan is a neat name. I haven't found one I like better yet. I just wish it wasn't so popular right now!