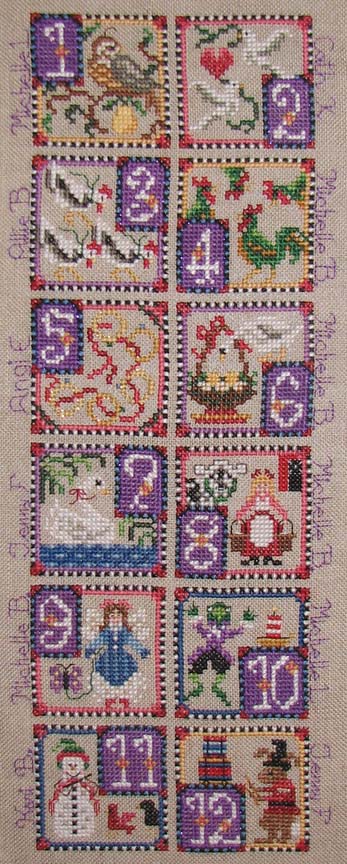 Today I finished the stitching on my Just Nan round robin piece that came back to me a few weeks ago. There were three squares left to stitch, so I've done a total of four squares on the piece.
I think it came out very nice, and I'm hoping my mom can help me make a Christmas wall hanging out of it (hint hint, Mom).
Many thanks to my RR partners! Here are
all the pieces
I stitched for them.