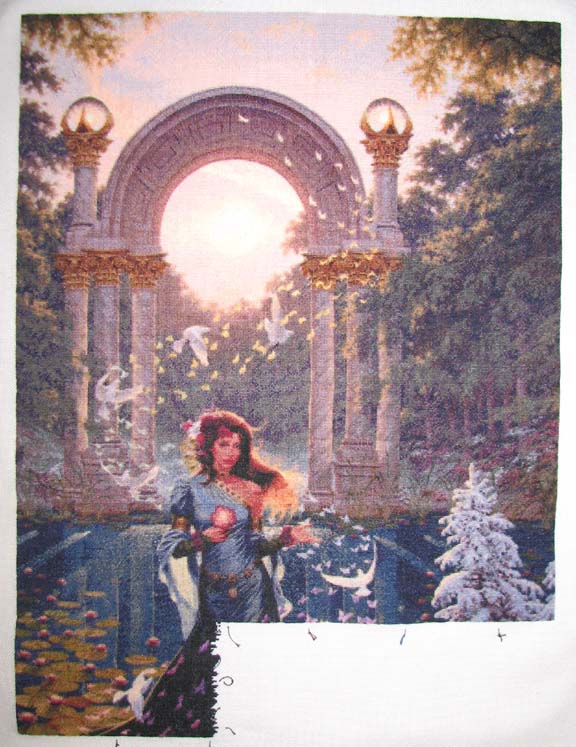 This page had a good bit of black from her dress. The original painting shows it a dark green, but alas, that's been lost. The next page has a lot of black, so it should go fairly quickly. I think I'll continue working on this for a while. My hand hurt last night, so I'll need to be careful I don't overdo it.
This puts me at 145,579 stitches and 74% done.
I'm also working on the finishing of
Generosity
(making it into a large ornament sort of thing). I'm doing it a little at a time so I don't get too bored with it. Finishing isn't my favorite thing.