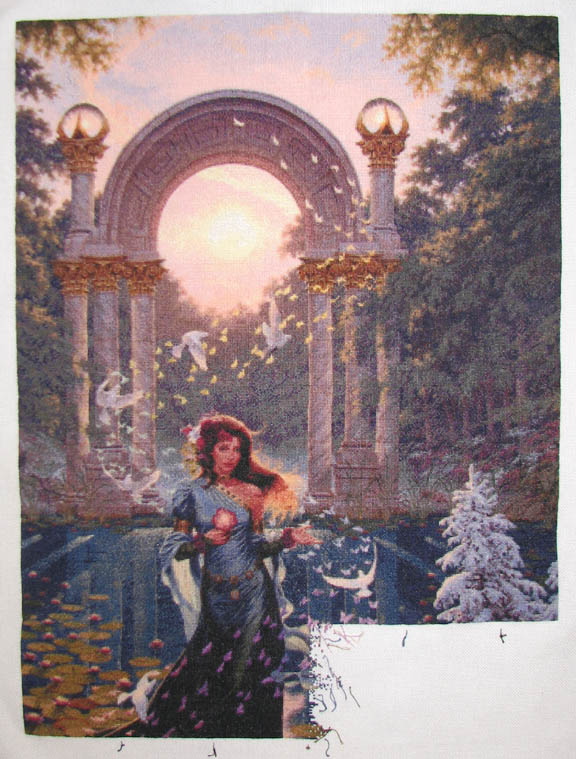 Here's the next page. The dress had a lot of black and not a lot of detail, so this page was a relatively fast stitch.
I may switch to another piece for a little while. I've been contemplating working on TW's Angel Procession again. We'll see how that goes.
I was going to work on the finishing of my Just Nan TrickORTreat box, but I discovered that I lost a small piece of fleece. Mom's going to try to send me some.
Baby:
All's well, but I'm getting a little depressed that I can't do anything for myself. Even cooking supper is getting to be beyond me. I'm almost into the third trimester now.