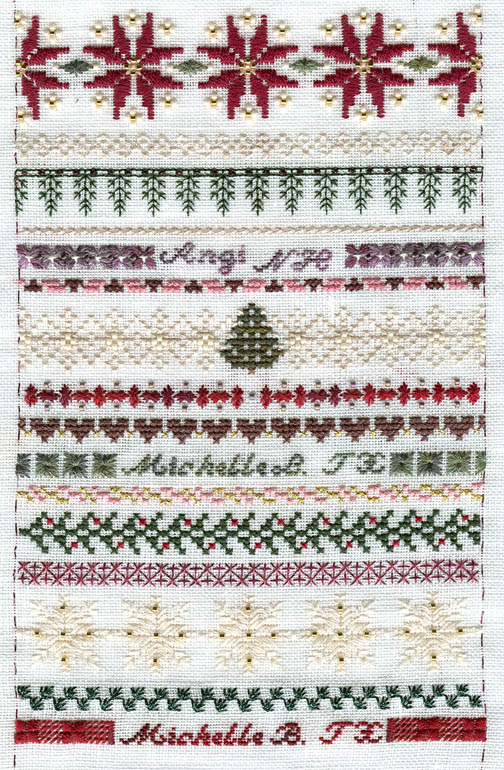 I finished my section of Angi's round robin today. I'll try to be lucid--it's late the night before Thanksgiving.
I chose bands from Winter Romance. She included the materials, so the Christmas colors will tie the piece together. I had to frog my name line because I miscounted. Argh, of all the lines to have to rip out--the over-one band.
I bought a crochet pattern for a
hedgehog
. I saw it on Fudgey's blog. I'm thinking about making some for the charity auction at work. Now if I can find eyelash yarn...
Cable phone:
We got it installed today. Of course, it's not right. They installed a jack in the office, and Matt comes home and says they didn't need to. The hole in the wall is also unnecessarily huge. That stresses me out a bit.
Happy Thanksgiving!
I know not all my stitching friends are in the United States, but have a happy day anyway. :-)