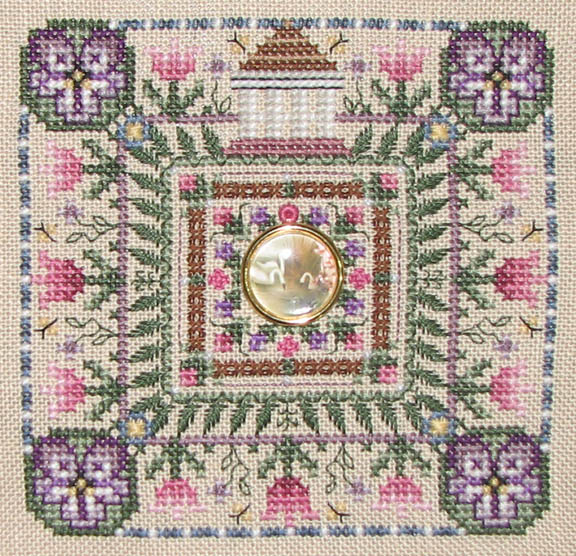 I finished Just Nan's Spring in the Square last night. I like how it turned out. I just happened to grab spring; maybe I'll go for fall next, which is my favorite season.
City of Heroes:
Matt and I have been playing City of Heroes as time permits. Right now there's a Halloween event going on. At certain times, the zombies invade. They pop up out of the ground, and everyone goes to work on them. It's sometimes a lag-fest, but it's fun. You can also click on doors and get a trick (more bad guys) or a treat (a Halloween costume or loot). I can tell we're going to be spending as much free time as we can on it.
Warhammer Online:
I considered trying out this MMO (massive multiplayer online game), but they don't have a free trial, and the one trial I found at a LAN center (which Matt had to go into the city for) you have to play at the LAN center because there's no way to download the program. Argh! I probably wouldn't like it anyway because of the plaver versus player emphasis.
Going back to school:
Matt's been officially accepted back to his old university. We're going to have to take out student loans and such (ugh), but ya gotta do what ya gotta do. It doesn't look like he'll get a good job without that engineering degree. It's going to be a rough couple of years for all of us.
Reading:
I finished rereading Mercedes Lackey's Mage Wars series (I love griffons). Now it's on to the Last Herald-Mage series. Yes, it still makes me cry.