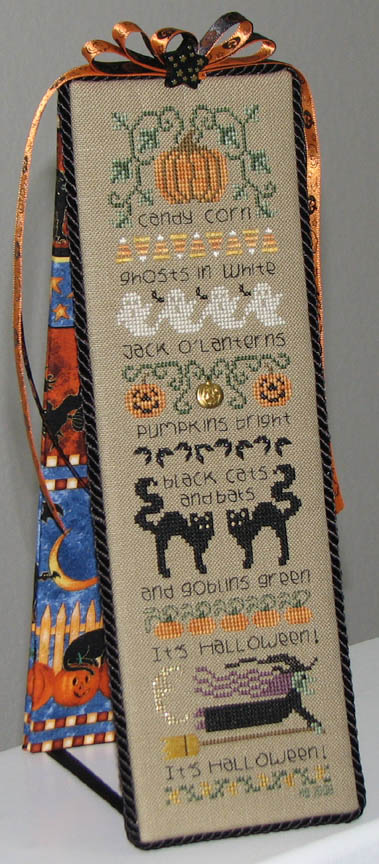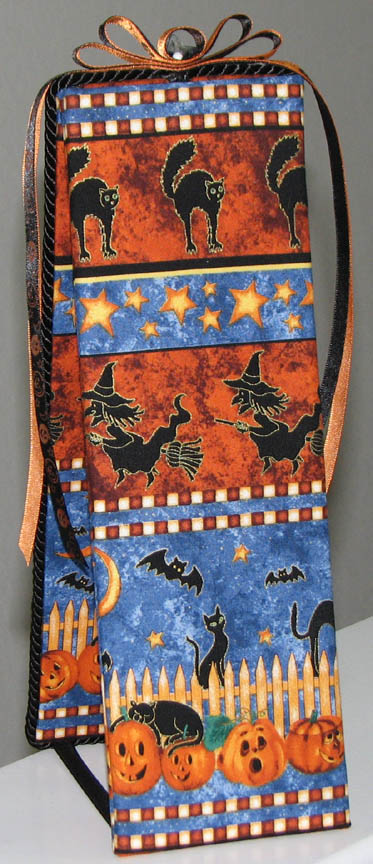 Here's my finish of It's Halloween by the Drawn Thread. This is my second flat fold, the first for myself. I'm getting less nervous about using glue in my finishing, though it can be messy if you're not careful. I used a piece of fabric I received in an exchange, and I had just enough. I like it with this piece, and it has the same elements that the piece does.
I mailed off my exchange for the SBEBB Pumpkin Patch Exchange and am looking forward to getting my Halloween Exchange package. I'm working on the finishing of my Harvest Time piece right now.
I also started Just Nan's Spring in the Square. It's smaller than I thought. I plan on stitching all four seasons and doing a wall hanging of some sort. I have lots of larger things I could be working on, but it's still difficult to get a chunk of time worth hauling out a larger piece. There's no way I can stitch with Logan in the room. He always wants to play with Mom's toys.