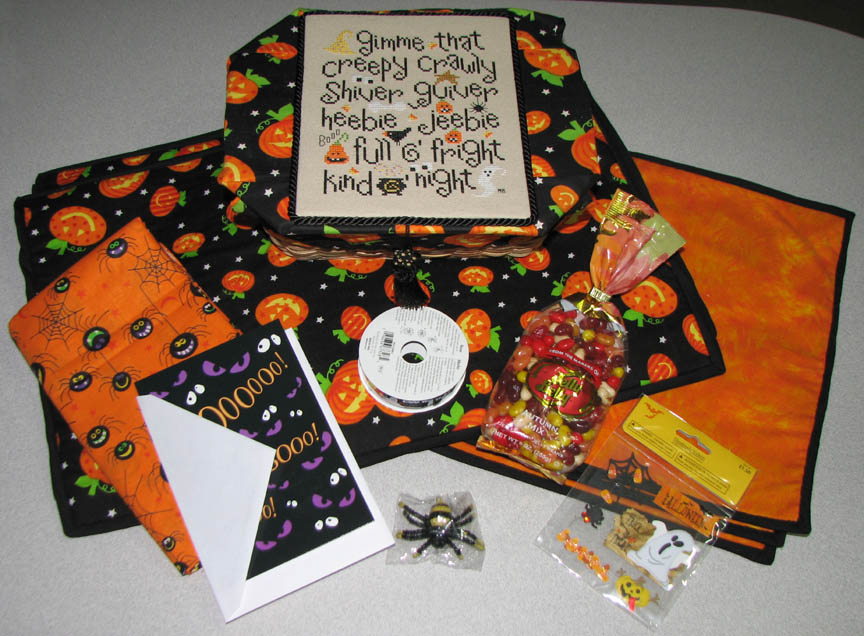 Donna
received the exchange I sent her for the SBEBB. I stitched Halloween Night by Helga Mandl (from
patternsonline.com
). This was my first basket lid. I learned a lot doing it and look forward to my next one. Yes, I designed a basket liner and stitched it myself! There are
more pics
on my website, which is finally up again! My mom sewed six Halloween placemat for me. One side has fabric that matches the basket, and the other has orange. The little spider is cute. You rev it a few times, and it will run on its own. Donna said she liked it. I really enjoyed getting this one together.
I also really had fun with the Pumpkin Patch Exchange. That one is packaged up and ready to be mailed off next Monday.
I think I've figured out what to stitch for the Harvest Time Exchange. I'm going to cool it after that one. We'll be going into the busy holidays, and I need to spend even less money than I have been. Matt's planning to go back to school in the spring, even without a job, so money's going to be tight. Especially after his unemployment runs out....
I stitched the last row of Damier and then realized I didn't like the
three letters
clumped together. So I ripped a little and did some restitching. Here's the product, which I like better. All that's left is the border, which will be released at the end of this month.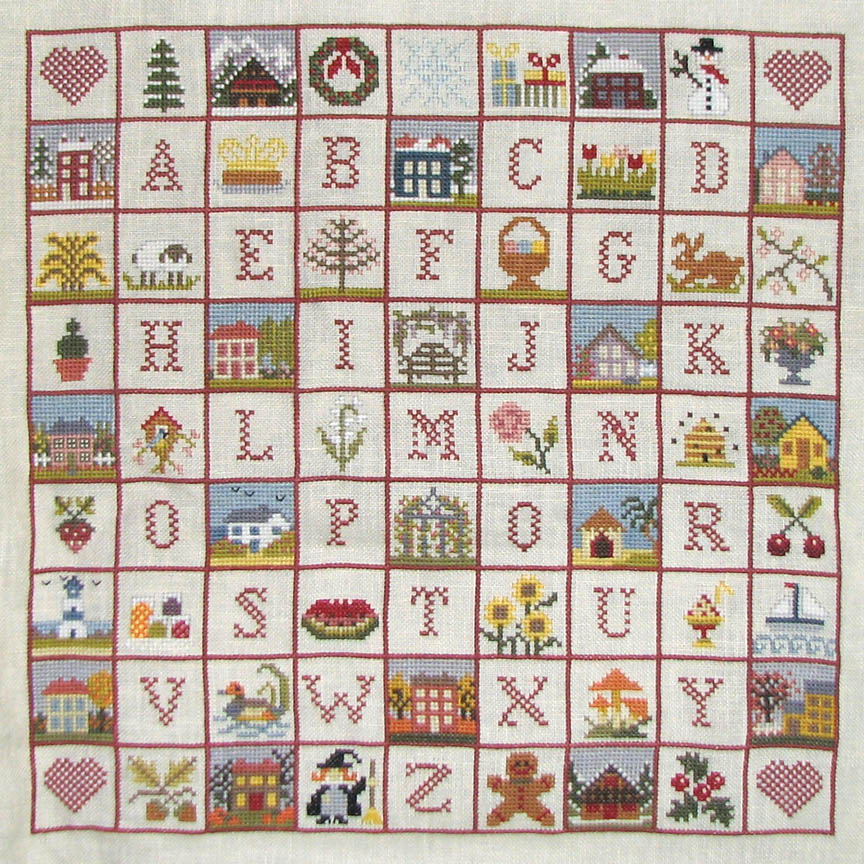 And lastly (for now), here's my Maggie the Messmaker update.