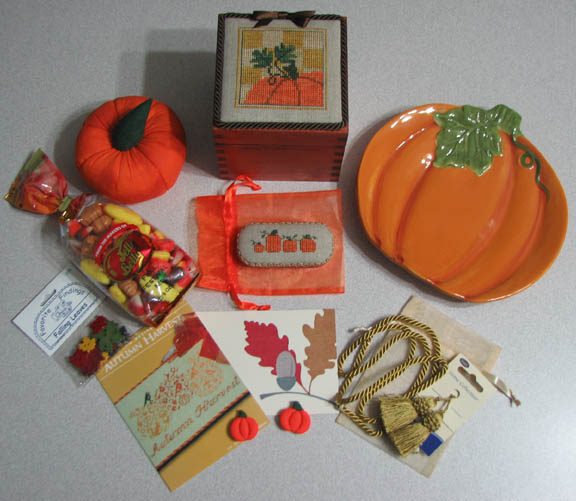 Chris
let me know that she received my Pumpkin Patch Exchange. I think this was one of my favorite packages to get together. It was a challenge to find pumpkin things, and I'm rather proud of what I came up with. Chris said she liked it too, so that makes me happy.
The main piece I stitched was November Harvest Pumpkin, a freebie from the Rainbow Gallery website (I substituted for all the colors, mostly WDW). I made it into a box, my first.
More pics.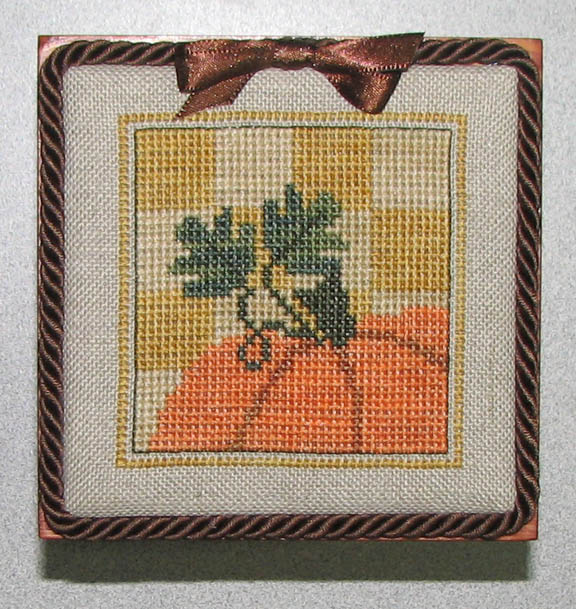 I also stitched another little piece. This is the one I was tempted to keep for myself because it was so cute.
More pics.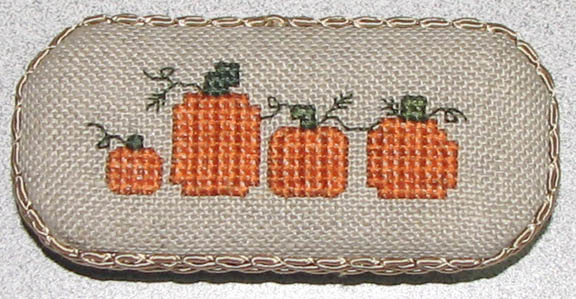 As for the extras, I made two hand-made items. One was a stuffed pumpkin. My mom sewed it on the machine, and then I put it together. My machine can't do fancy curved stitching. Or maybe it's the operator.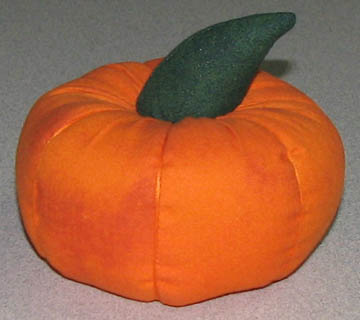 Lastly, I made some polymer clay magnets. Yes, they're slightly different, but then pumpkins come in all shapes and sizes.