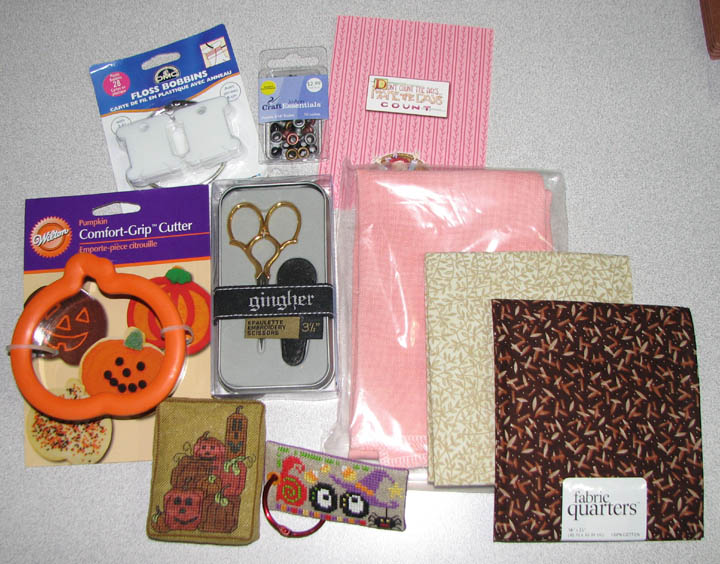 Isn't this a great exchange I received from
Carol
? I think this is the third time she's gotten my name. I get excited every time I see her name on a package. :-)
The mattress is from Scary Crows by Holiday Sparrow, and the floss ring tag is Boo! by Barbara Ana Designs. The more Barbara Ana pieces I see, the more I think I need to stitch some!
The package also had some ghost peeps, but my mom scarfed them up before I could take a picture.
In other news, my sewing machine is giving me problems. At least I managed to finish my Harvest Time Exchange piece before it started acting up. I'm hoping Mom can fix it tonight for me.
I've been working on the border of Damier. A little more and the piece will finally be done!
Diet:
I've lost 25 pounds so far. Yay me! This week's been a little bad since I've been making sweets for the bake sale at work. Of course I have to sample them to see if they're good!
City of Heroes MMO:
The Halloween event continues. Matt and I now have six characters that are up to level 50. This latest one is my oldest character who had been kind of languishing. I'm so glad to see her "retired." We've been playing for almost four years now.