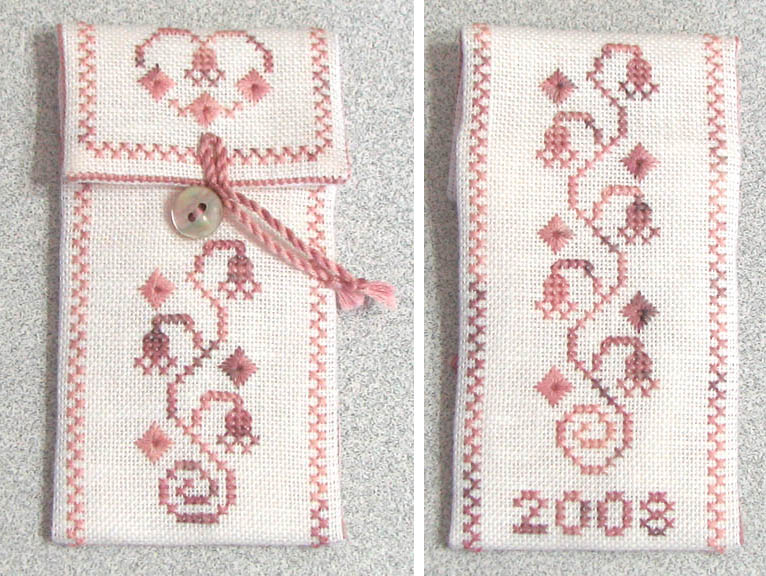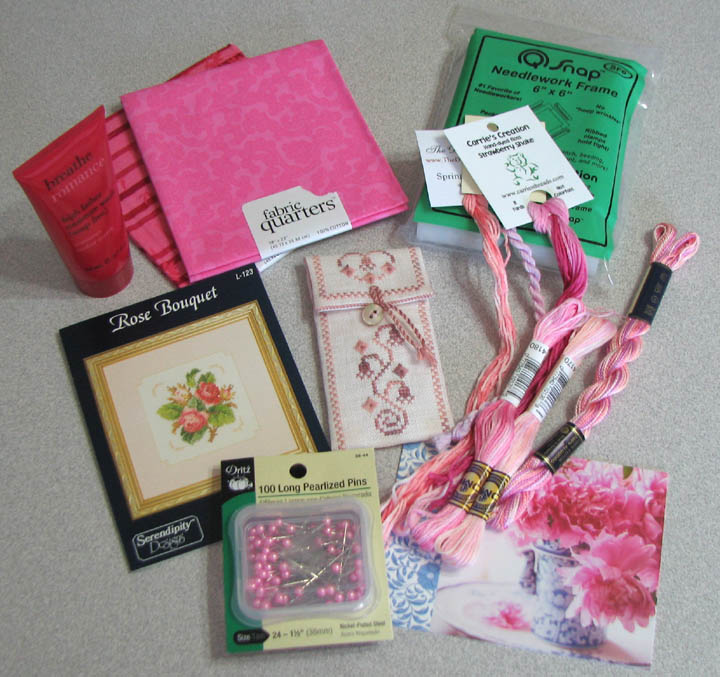 I got the most wonderful Think Pink Exchange from
Carol
. The piece is Red Desert Scissor Pocket by Cat's Whiskers Design Studio. It's stitched on 28-count Bo Peep pink Cashel linen with Victorian Motto sampler thread in antique pink. She also sent a bunch of pink goodies.
Carol's stitching and finishing are just perfect. I'm a little envious. The delicate pink shading to blue that she used is just my taste. I love it all. Thanks so much, Carol! You've done it again. :-)
On the homefront:
Now that Matt's better, Logan's gotten sick. Poor little guy has an ear infection in both ears, and his nose is running green gunk. We wondered why he wasn't sleeping at night (again), and now we know. It's going to be a hellacious week. His birthday (already!) is next week, so I hope he's all better by then. If it were Matt or I, that would not be the case, but I hope his system is stronger than ours. I can hope.