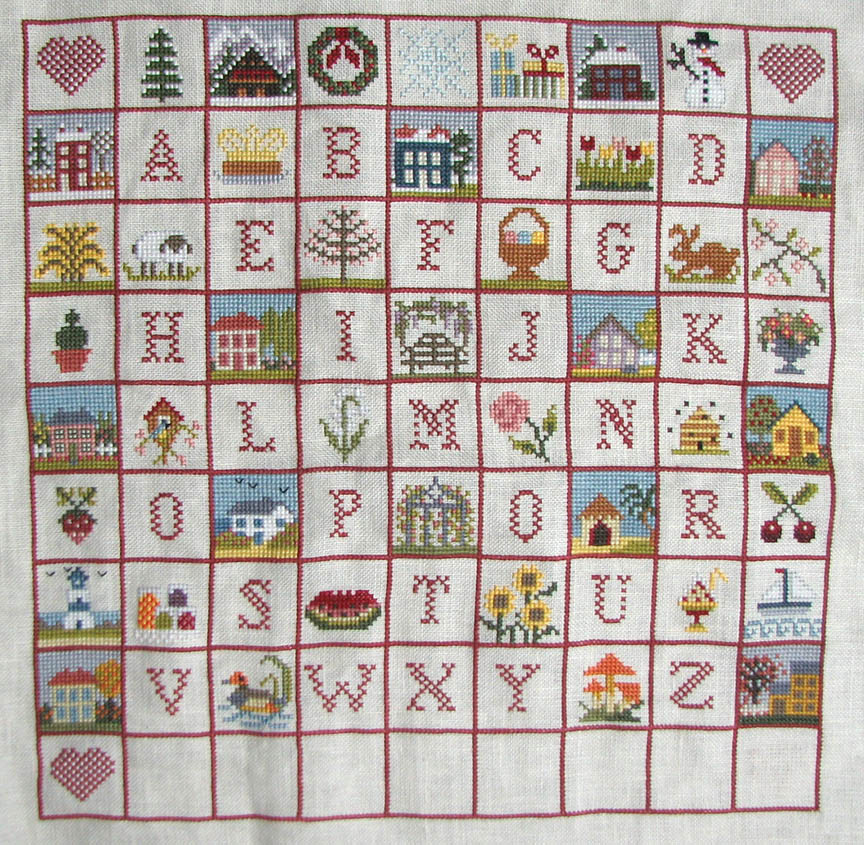 I managed to chart a W and add it. I'm not thrilled that the piece is off balance, but at least it has all its letters. If I had noticed this before I started, I probably wouldn't have started. Yes, I'm funny like that. Ah well. Just one more line to go, and it is a very cute piece. I'm thinking I'll turn it into a wall hanging.
I also finished my Think Pink exchange piece this weekend and did most of the finishing. I just have a little left to do. I think it's turning out rather nice. I don't know where the time went on this one. I have just a few more weeks before I can mail it out.
The hurricane:
We have some relatives riding out Hurricane Gustav in Louisiana. We're thinking of them.