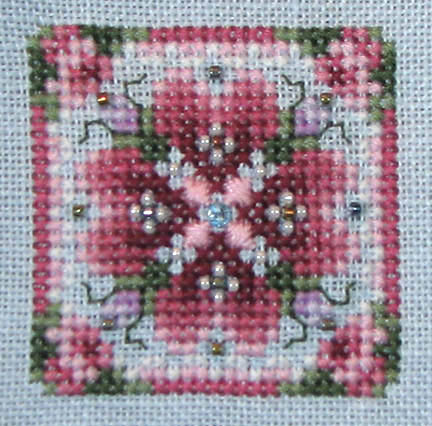 Continuing my streak of smalls, here's Cherub Garden by Just Nan. I still need to put it into the cherub Whimzi frame that came with it. It's amazing how much I have to frog when I don't highlight the chart, even for tiny pieces like this.

The last row of Damier just came out, so I'll be working on that next. There will still be the border to do next month, but it will be great to see the whole picture. I'm debating about moving the letters around. We'll see.

It's been a crazy weekend, very busy. Logan's birthday is this week! What a year it's been. He's a high-maintenance baby, needing attention most of the time (thank goodness Mom's here!). But he's such a cutie, and I wouldn't trade him for the world.