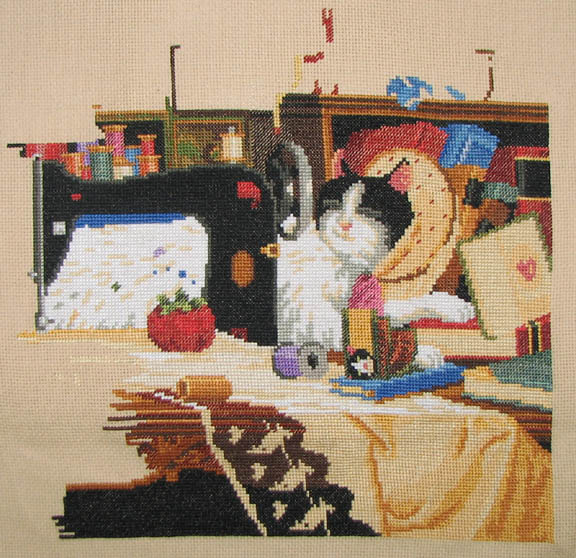 I guess it's time to post another progress pic of this one. I stitch on it here and there since I don't have big blocks of time like I used to, and I've been working on smalls lately. I finished a few rows above the kitty's head this time around. I still have more than half left to stitch.
I finished off a small piece for the Pumpkin Patch Exchange and am almost done with the finishing on the main piece. The small piece turned out so nice I wish I could keep it! I may need to make one for myself. I gave in and signed up for the Autumn Exchange too. I just love fall and couldn't resist.
Check out Becky's newest endeavor,
When PINK Matters
. I had a grandmother and aunt who had breast cancer (on opposite sides of the family, yikes). One survived and one didn't.
Many thanks to Barbara who pointed out that my exchange partner was Cathy, not Chris. I'm just horrible with names!
Matt's been feeling better and having no nosebleeds, so the household is finally getting back to normal. Yay!