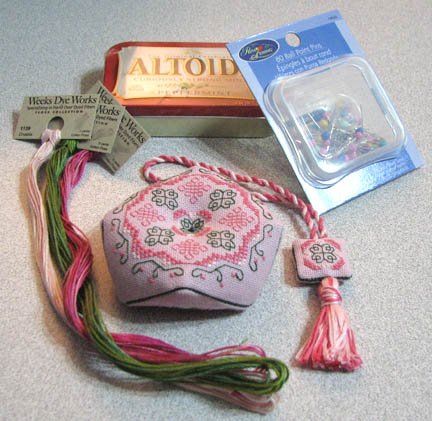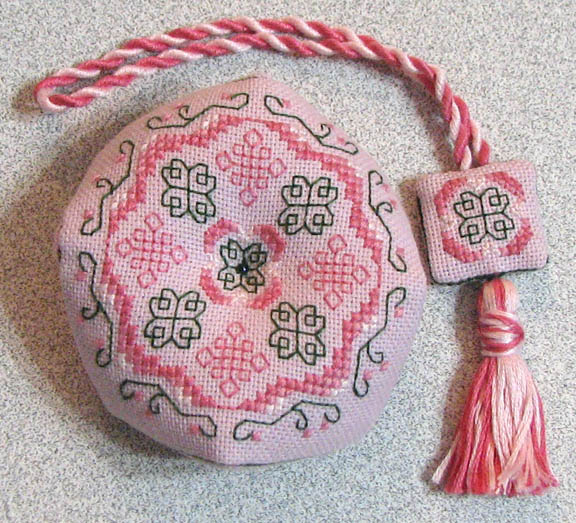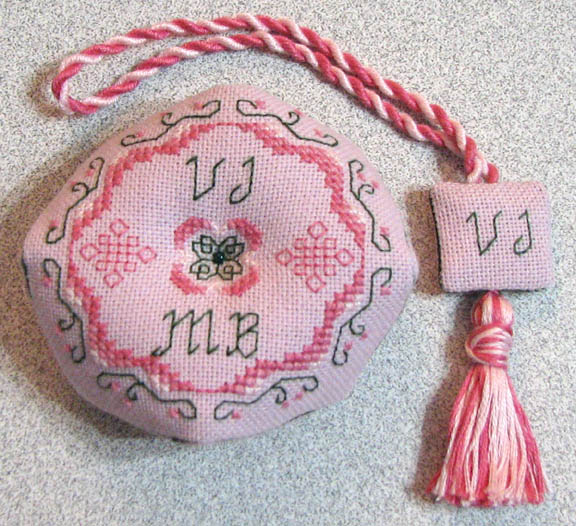 Valerie
received the package I sent, so now I can show off what I created for the SBEBB Biscornu Exchange. This is Christmas Ornament by Jodi Watson, a freebie I found somewhere. The fob is the center portion repeated, and I personalized both items. Times are lean, so the extras were a little sparse.
Baby: Yesterday we got a wave out of Logan. It seems like such a little thing, but it means so much to us parents. It's a big step toward communication. The first time, Matt moved Logan's hand for him. Thereafter, if someone waved at him, he flapped his hand back. My boy's getting so big!
Diet: I have now lost 20 pounds, and this time it's real weight, not just water. The illness helped control my appetite, but I've been making a conscious effort to be good. I haven't been able to exercise because of the sinus infection, but I'll start that again soon.